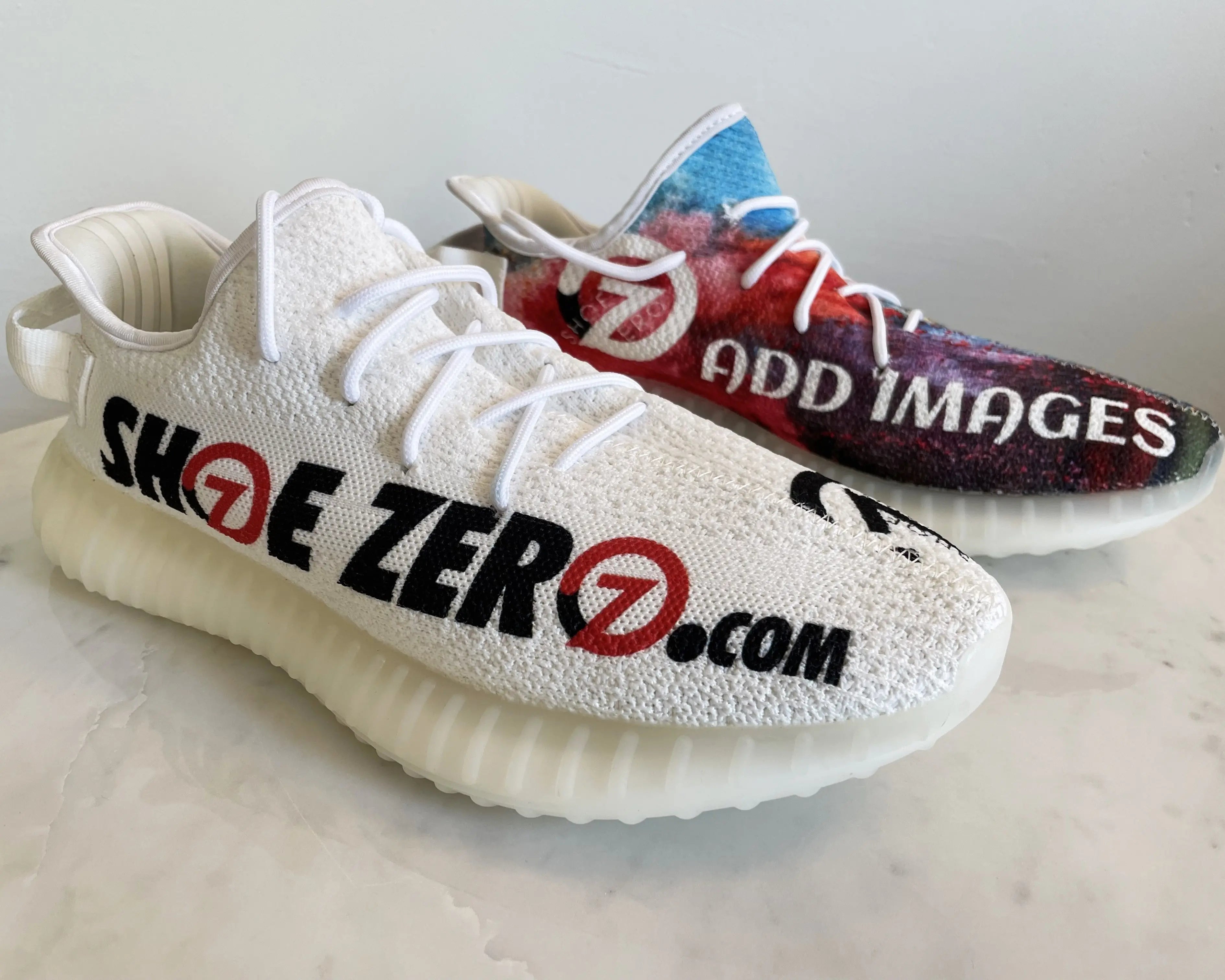 How to Start Designing Sneakers
Designing sneakers is a rewarding challenge, and Shoe Zero is here to guide you. Whether you're aiming to start a business or become a designer, begin by gathering ideas and practicing your creativ...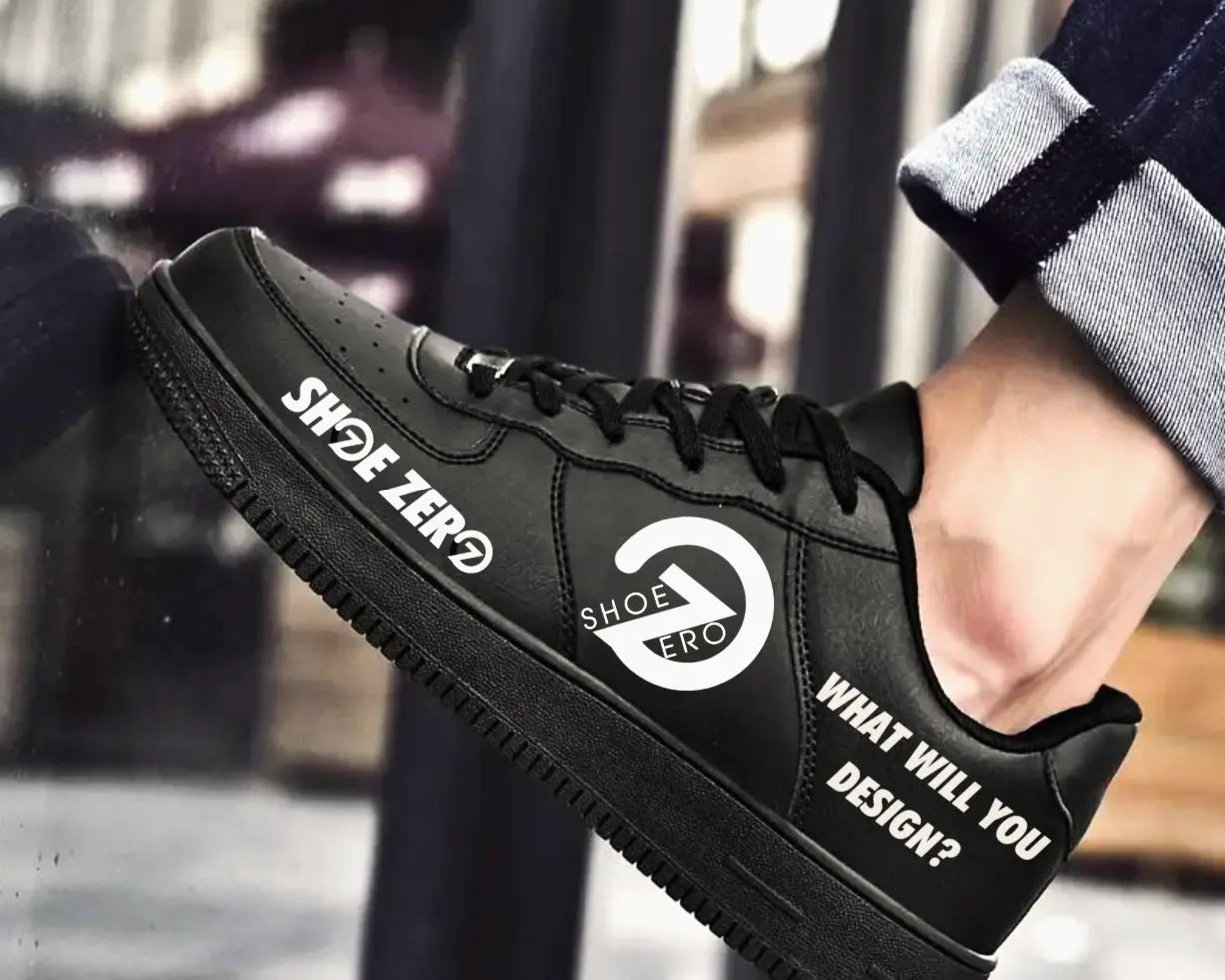 How Can I Put My Logo on My Shoes
Starting your own shoe line? Having your own logo is essential for brand recognition in the competitive footwear industry. Shoe Zero makes it easy to customize your shoes and add your logo with pre...
How to Design a Shoe with Shoe Zero
Discover the world of personalized footwear with Shoe Zero! No longer confined to generic styles, you have the power to design your own kicks that reflect your individuality. Whether you're i...
Crafting the Perfect DIY Shoe Rack
Tired of stumbling over scattered shoes or endlessly searching for matching pairs? It's time to channel your inner organizer and create a game-changing shoe rack that's both functional and stylish....
Advantages of Wearing Breathable Mesh Shoes
When it comes to your choice of footwear, comfort and practicality take the lead. Breathable mesh shoes have taken the shoe scene by storm, and it's no wonder why. These shoes are all about caterin...
Best Ways To Clean Tennis Shoes
For tennis enthusiasts, maintaining clean tennis shoes is not only a matter of appearance but also a strategy to extend their lifespan. Whether you've just concluded an intense match or taken a lei...
Decoding Shoe Size: Big, Small, or Just Right?
Hey there, shoe enthusiasts! Feeling a bit uncomfortable in your kicks lately? We get it, finding the perfect pair of shoes is about more than just style – it's all about comfort and foot health to...
What Are Suede Shoes? A Guide to Style and Care
Step into the world of sophistication and style with suede shoes, a luxurious choice that's taken its place as a timeless fashion icon. Imagine shoes with a velvety texture that feels like a gentle...
Which Shoe Stretcher Do You Need?
If you've struggled with uncomfortably tight shoes, there's a stylish and practical solution: shoe stretchers. This guide outlines how to effectively stretch your shoes for a better fit. It covers ...
How to Clean White Shoes with Bleach
Revive your sneakers with a bleach boost! Learn how to use bleach safely and effectively to restore your kicks' original shine. From gathering materials to applying the bleach solution and rinsing,...
Deciphering Between Flip-Flops and Sandals
In the world of summer footwear, the choice between flip-flops and sandals can be both intriguing and essential. As temperatures rise and the sun bathes us in its warm glow, the decision of which o...
Leather Boot Care: Clean and Restore Your Boots
Leather boots, those timeless fashion statements that effortlessly elevate any outfit, can lose their charm if not cared for properly. Worry not, for this guide is here to save the day, offering ex...
Unlocking Comfort and Style: Exploring Mesh Shoes
Mesh shoes, a blend of comfort and style, are gaining popularity among athletes and fashion enthusiasts. These shoes use breathable mesh fabric for ventilation and comfort during physical activitie...
What Are Slide Sandals and Why Are They Popular
Slide sandals have established themselves as a go-to choice for style, comfort, and versatility in modern footwear. These effortlessly chic sandals offer a universe of possibilities for fashion ent...
The Ultimate Comparison: Boots vs. Shoes
In the timeless boots-versus-shoes debate, the choice of footwear profoundly affects comfort and performance. Boots offer style and rugged support, ideal for outdoor enthusiasts and fashion-conscio...
Your Guidance to Proper Shoe Care
Investing in top-notch shoes might hit your wallet, but fear not – with some TLC, you can stretch their lifespan. Routine upkeep is the secret sauce: it wards off pesky wear and tear, preserves tha...
Steps of Sealing Painted Shoes
For those passionate about shoes, ensuring the proper sealing of your custom footwear is essential to safeguard your artistic creations and shield them from potential harm. It's vital to acquaint y...
Knowing the Advantages of Custom-Made Footwear
Custom-made footwear is on the rise due to its exceptional comfort, personalized fit, and numerous benefits. Crafted with precision and high-quality materials, these shoes offer unmatched comfort, ...
How to Master the Art of Shoe Painting
Explore the exciting world of shoe painting with this informative guide. Learn how to create custom hand-painted shoes, whether to express your creativity, revitalize old sneakers, or make a fashio...
How to Get Your Shoes to Stop Squeaking
Tired of the annoying squeaks from your shoes? This guide provides ten practical steps to help you silence those troublesome sounds. Whether it's moisture trapped inside your shoes or friction betw...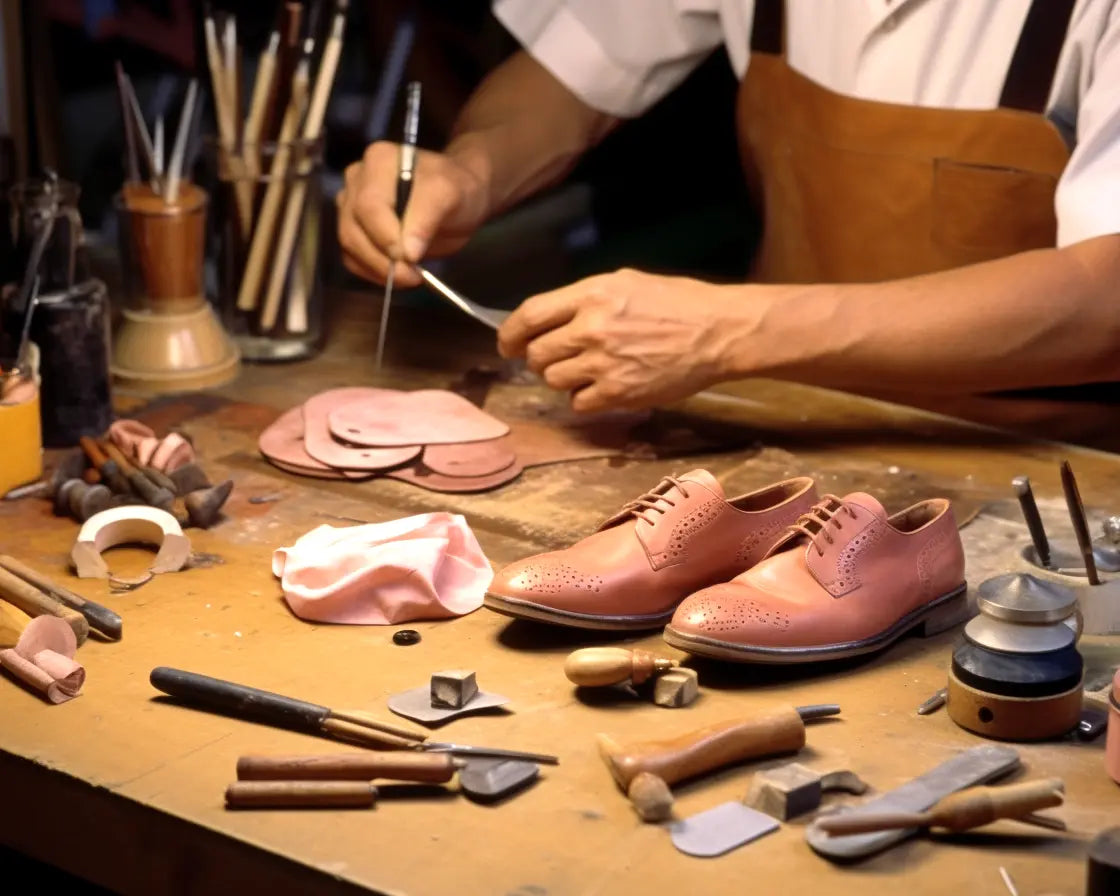 How to Make Shoes: A 10-Step Guide
Enter the captivating realm of shoemaking, where the fusion of artistry and expertise yields magnificent footwear. This intricate process begins with the birth of a concept and culminates with meti...
How to Make Your Dream Custom Wedding Shoes
Make your wedding day extra special by creating custom shoes that express your unique style! Custom wedding shoes allow you to create a one-of-a-kind look that perfectly complements your suit or dr...
Create and Sell Print On Shoes with ShoeZero
Did you always have the dream of starting a shoe brand like Nike or Jordan, or are you currently an entrepreneur seeking a way to differentiate yourself in the competitive apparel industry? If s...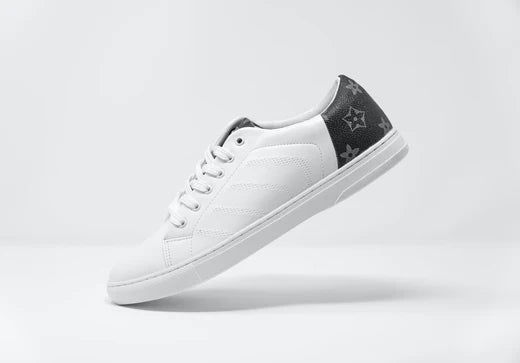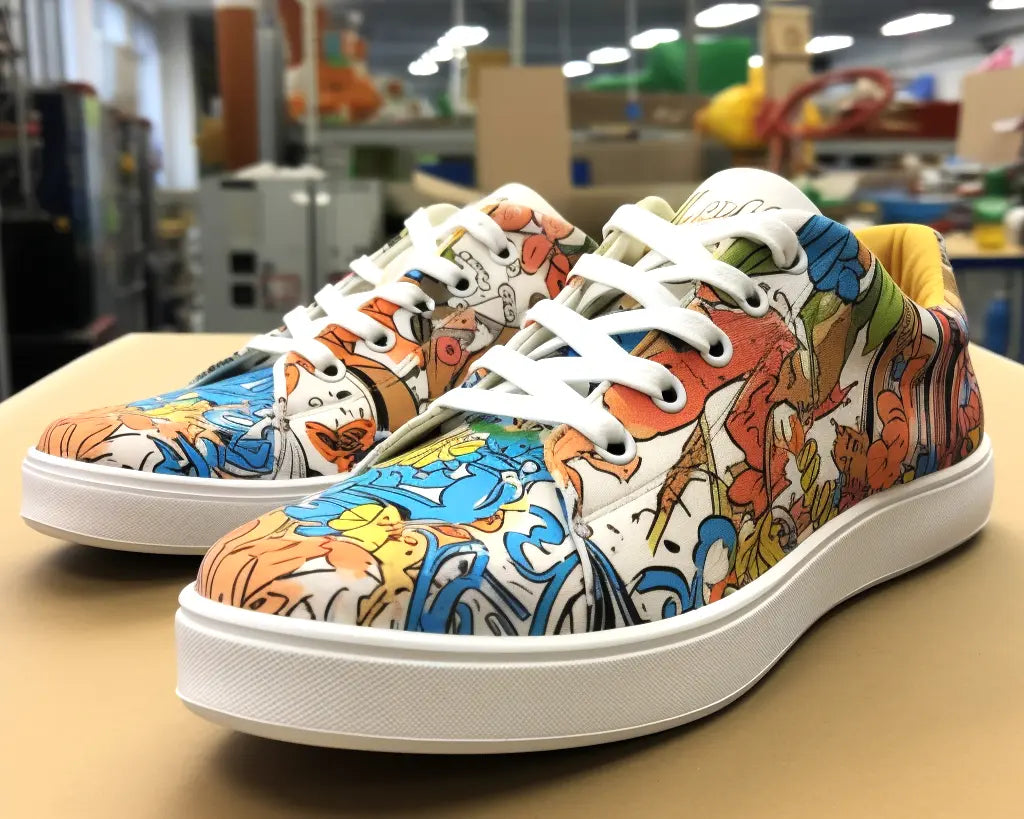 Personal style is as unique as a fingerprint and custom shoe design is the perfect way to unleash creativity and make a statement. From altering the shape and structure of the shoe to experimenting...