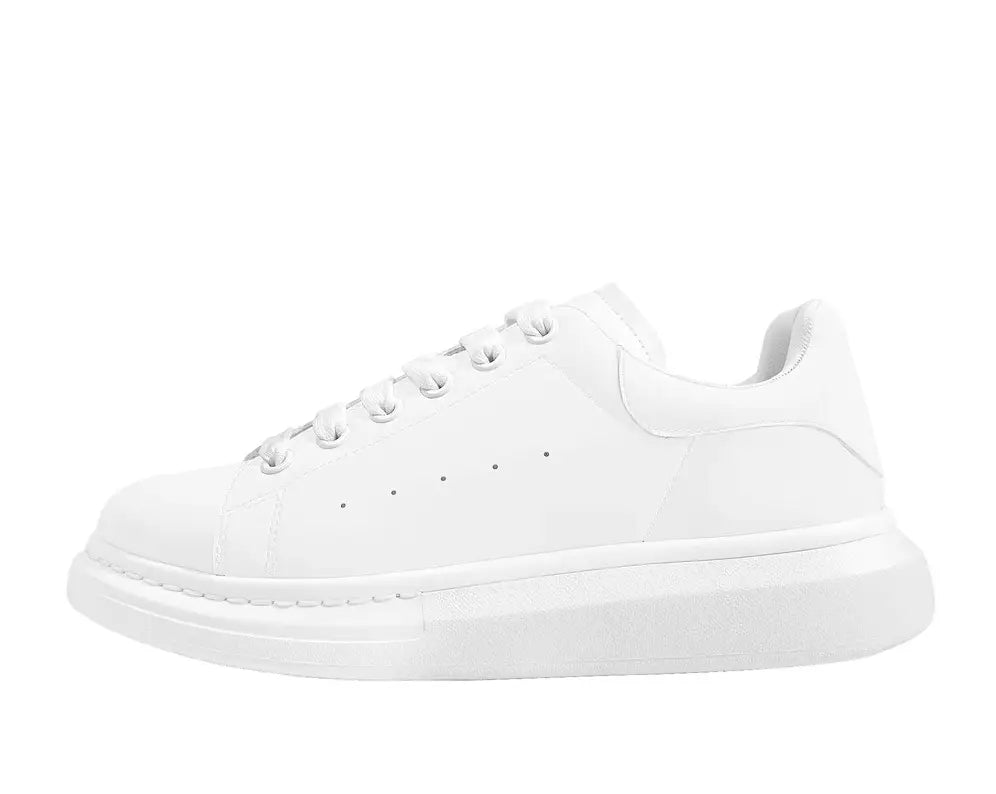 Before
After
Create Custom Shoes in 3 Steps
Choose A Shoe Style:
Choose from over 50 custom shoe styles
Each shoe style comes each gender
The customizable area varies per shoe
Many styles have black or white soles
Upload Image & Logos
Choose The Base Shoe Color
Upload images, graphic, logos etc.
Easily move and resize elements
Upload a color square to different pieces
View mockup of custom shoes in real time
Shoe Zero Custom Shoe Review
We loved working with every member of the Shoe Zero team! The shoes with our company logo helped our team stand out at our conference and everyone loved them.
Design Shoes to match your personality. ShoeZero was the perfect partner to create my own custom shoes to show off my personality.
Savanah - Fitness Influencer
My fitness followers loved the shoes! I am seriously obsessed with the creativity this custom shoe website allows.
Whoever says you can't buy love has never owned a puppy... or shoes with puppies on them! Getting custom shoes with your dogs is a must give gift!
Own - Former Shoe Zero Skeptic
I was surprised. The quality was much higher then I expected! The best feeling is having people coming up to me in the street and asking where I got them.
From all of us at Rapid Hire Pro. We wanted to say thank you so much for the amazing shoes. They're a huge hit at Pantheon '23. Thanks again for the quick TAT and amazing customer service, we really appreciate you guys.
Launch Your Own Custom Shoe Line with Shoe Zero
Custom Shoes FAQs (Frequently Asked Questions)
What is the production process of custom shoes?

At ShoeZero, we use an innovative process to print vibrant designs on the custom shoes. However, it is still an involved process, so it takes 10 business days to: set the physical shoe parts up to match software, print on all the parts, dry the parts, sew the parts together, form the shoe, seal the shoe to preserve the design, heat treat again, and then finally ship off.
What are your shipping options & times?

We offer 3 forms of shipping: Slow, Standard, and Expedited. We recommend at least doing standard shipping because slow shipping is very inconsistent. Standard shipping takes 10-15 business days and expedited takes 7-10 days. NOTE: Shipping times are after production times (see above). Producing these custom shoes is very complex (See above) so please also remember that production will take around 10 business days
How is the quality of custom shoes?

Being the leader in customizable shoes, we take pride in the quality of our own custom shoes. The quality of our custom shoes are similar to that of other name brand shoes like Converse, Jordan, and Yeezy, and we have very similar sources for our materials. However, similar to the brands mentioned above we are not made for sporting competition like a Nike or Adidas shoe. Our customizable shoes are very durable and made for everyday wear. We are excited for you to see the quality when you get your own custom shoe!
Yes! You can resell your own shoes in a variety of ways. The main way our partners sell their custom shoes is right on our marketplace featured on our site. The most successful custom shoe designers drive traffic to their shoe design. Other designers sell their shoes via social media, ads, or even in physical stores. Once your shoe is listed on our marketplace, let your creativity run as far as all the avenues to get the shoes out to your fans. We highly recommend trying to partner with influencers to help them launch shoes too because that has been the most successful.
How Can I Partner? (Businesses, Athletes, Influencers, Promoters, Bloggers etc…)

We love partnering with anyone that has a passionate group of fans that they want to share custom shoes with! Reach out to us directly at +1 (402)-699-6524 with how you can reach fans and we will work with you to find a way to partner!
Do you have capacity for large business orders?

We have the capacity to create almost 350 new shoes per day and we are looking to increase that in the coming months. For shoes over 500, production time might take a few extra days if we are already at capacity, but anything under 500 should not cause any delays to the normal 5 business day production time.
How customizable are the shoes?

The short answer is very customizable!

Design a custom shoe by uploading images, logos, and text using our easy shoe editor. View the finished shoe mock-up in real time.
Country's Duty & Customs On Custom Shoes

Customs on custom shoes vary by Country. In the US, customs are covered in the price but for other countries, the receiving party (the customer) may be responsible for extra custom fees depending on what country they are shipping the shoes to.