Get Branded Shoes For Your Business
Business Inquiry
Get custom branded business shoes for your employees or customers your next event.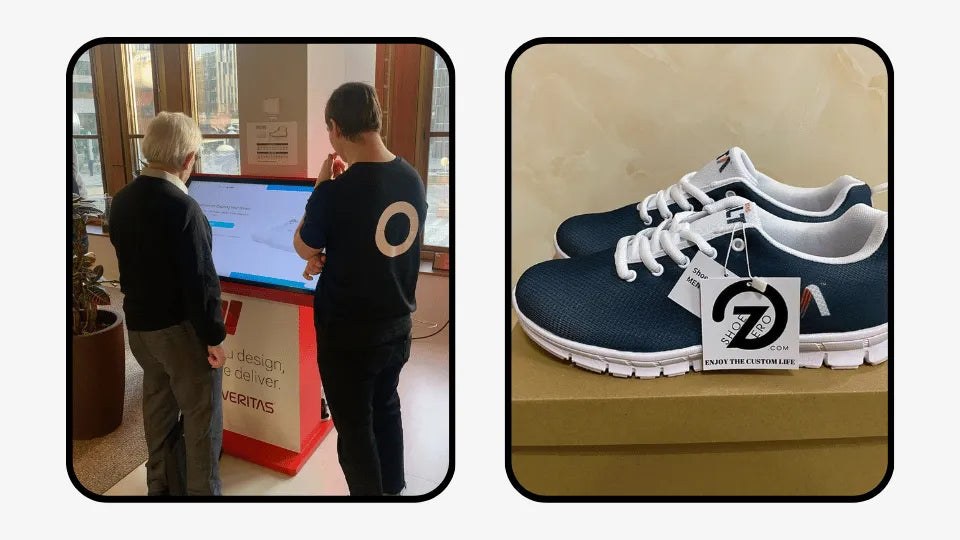 Custom Shoes With Your Business Logo
UKG - Custom Business Branded Shoes for Employees
UKG partnered with Shoe Zero to create custom business sneakers to give to their employees.

UKG decided to go with customized business sneakers vs other corporate swag because it was a gift that was memorable and something that UKG thought that their employees would love.

The branded business shoes turned out to be a hit and the HR team was flooded with more positive feedback then they ever had had for past merch giveaways.
The HR team was most suprised by how much the employees wore their branded business shoes vs other past merch.
Blog posts
View all
All about Shoes
While online shopping is convenient, the fear of getting the wrong size or dealing with returns can be daunting. Prioritize comfort when choosing your next pair of shoes, as they can lead you in th...
All about Shoes
All about Shoes
How to Design a Shoe with Shoe Zero
Discover the world of personalized footwear with Shoe Zero! No longer confined to generic styles, you have the power to design your own kicks that reflect your individuality. Whether you're i...